What our customers say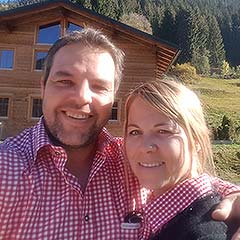 Familie Bargehr
Neuberg Alm
"Great customer service at all times!"
We have been advertising our holiday home "Neuberg Alm" for 3 years now. From the beginning we have been enthusiastic about the uncomplicated and always friendly collaboration with the team. A great point of contact at all times for any questions regarding the rental process. It is also very commendable that the platform Ferienhausmiete is perfectly well-organised from the design of the home page up to the final booking. Because of Ferienhausmiete we have been able to significantly increase our occupancy rate over the last 3 years. A big thumbs up to you, Mr Ziolko, and to your team, from Neuberg Alm.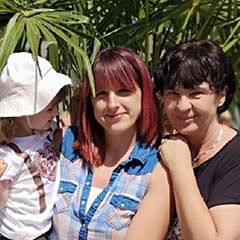 Familie Schmidt
Ferienwohnung im Sonnenwald
"Your site is brilliant and the price fantastic!"
Dear Mr Ziolko! We would just like to say thank you. We list our three holiday flats on your site! Your site is brilliant and the price is fantastic! You are well on your way to becoming the No. 1 in websites for holiday rentals and we wish you and your team all the best for the future. We receive most of our bookings via ferienhausmiete.de. Thank you so much for this. I have often recommended you to others and will do so in future. We wish you continued success!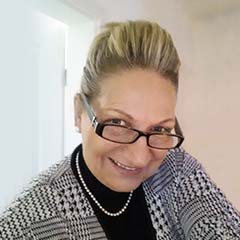 Frau Kalms
Nordseewelle am Wasser
"We get more than half of our guests via your portal!"
Hello Mr Ziolko, I am finally getting round to send you my compliments for the great website. At the beginning of our holiday home rental about 7 years ago we wondered if we would have any success with your service. And we have, time and again! All these years we were well booked up. We get more than half of our guests via your portal. It's always worked really well for all these years. There is no better way. We are registered on several websites but none can keep up with yours. Above all we appreciate the updates of the availability calendar in line with our homepage. Simply super! Many, many thanks! Kalms family
Owner opinions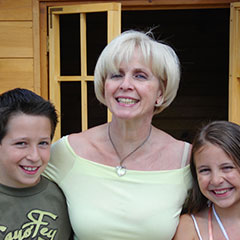 Frau Manfredi,
Ghisonaccia
We have been very satisfied customers for 3 years
Dear Mr. Ziolko, we would like to thank you very much for helping us to get to know so many nice guests via your website. We have been registered on your site for three years or so and have been very satisfied. The new design has also brought some new improvements, such as the personal introduction of the owners and extra room for even more photos. We look forward to working together further!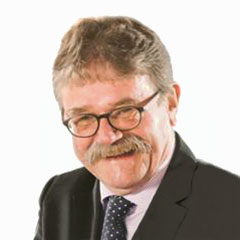 Herr Zeh,
Beutelsbach
This site is simply top class!
We have similarly high access rates on this site as on other websites that advertise holiday homes professionally rather than as a project, where we pay either 20% commission or really high annual fees. But we get 25% of our guests via ferienhausmiete.de. Our opinion: "Great! Well done!" Thank you, Mr. Ziolko, for your assistance. Super idea. Super Web-frontend. With best regards, K. P. Zeh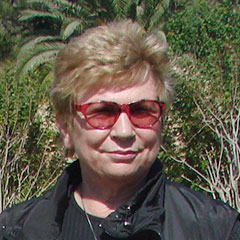 Frau Depold,
Pocking
Very user-friendly website!
I am enthusiastic about your platform and have already received some bookings. Everything is very clearly structured and very easy to handle. I am thrilled!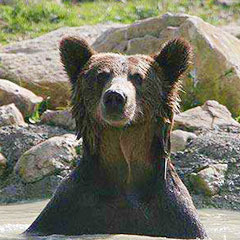 Herr Konnerth,
Vale
As far as I'm concerned, this is the best platform.
Hello Mr. Ziolko, over the past few days I have edited our 5 advertisements and would like to take this opportunity to compliment you on the new design. The owner area is super clear, loading and storage is really fast, and above all there have been no crashes or errors (as often happens when other websites are reprogrammed!) It's also great that you can now post 20 photos with captions. I had to reload these, but this was also really fast, also when it came to changing the order, which is often difficult on other websites. I think your lean concept offers a good price-performance ratio and excellent ranking (at least in our area, Romania). For me, you are and always were the No. 1 out of the 15 websites where we advertise. Keep it up, Werner K.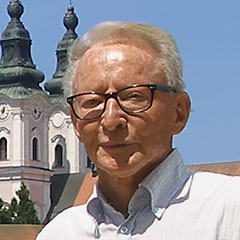 Herr Otto,
Rhodt unter Rietburg
Satisfied customers for years!
Dear Mr. Ziolko, we have already listed our 3 properties on Ferienhausmiete for years and would like to express our sincere thanks! When I logged into our owner account this morning, and saw this newly designed page, I decided to write you these lines. We were already very satisfied but we find the new design even better! Photos, location, prices, availability and customer rating. Once again many thanks, and we look forward to using Ferienhausmiete in future.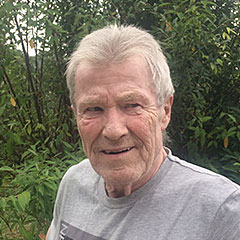 Herr Kramer,
Aachen
Cost-effective platform with good ranking!
Firstly, your site is inexpensive and secondly, it is highly ranked.
Frequently Asked Questions
Why is tourist-paradise.com the right partner?
Ferienhausmiete.de is one of Europe's largest holiday home websites. With more than 14 million visitors annually and more than 1 million booking enquiries, we are the right partner for you if you want to let your holiday property successfully and without any hassle. Our excellent ranking in the search engines makes it simple.
How much is an ad?
A single advertisement on tourist-paradise.com costs EUR 99.00 per year plus VAT. Each additional ad costs EUR 79.00 per year. Please contact us directly if you have 10 or more advertisements, so we can make you an individual offer. You do not incur any commission, service or booking fees.
By booking a Top Advertisement, you can present your property on your region's landing page. A Top Advert costs an extra EUR 25.00 per month. If you book a Top Advert for 12 months, you pay for just 10 months.
Do I have to pay commission?
No. With us you only pay one low annual fee per advertisement. There is no commission or service fee, so 100% of the rental income goes to you as profit!
How long is the contract period?
The contract period for your advertisement is one year and expires automatically. It is entirely up to you whether you decide to renew your ad. But if you book for 24 months, we'll give you a discount of 5%.
Does my ad also appear in search engines?
Yes, we make sure that your advertisement appears in search engines and is found by holidaymakers. Ferienhausmiete.de is one of Europe's largest travel portals. Our excellent positioning in the search engines also generates enquiries and bookings for you!
How can I improve the ranking of my ad?
The ranking of your advertisement is influenced by how up-to-date and how complete it is. In order to achieve a good ranking, you should pay attention to the following points:
Specify season prices for one year in advance
Keep your availability calendar up to date at all times
Add the maximum number of high resolution pictures
Complete all text boxes with relevant texts
Collect many reviews
All of these points are not only important for internal ranking; they also make your ad more attractive to visitors, which means you'll get more enquiries and above all more bookings.
If you want to improve the ranking of your advertisement, we recommend you to book a Top Advertisement. By booking a Top Advertisement, your property will be directly listed on your region's landing page. A Top Advertisement costs EUR 25.00 per month. If you book a Top Advert for 12 months, you pay only 10 months.
How soon will my ad be published?
Once you have created your advertisement and inserted all your text and pictures, please click on "Place advertisement online now". After entering your invoice address you can order the ad. You will then automatically receive a contract by e-mail. As soon as we have received payment your ad will be checked and published by our Customer Support team.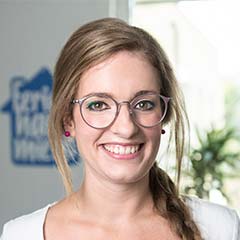 Do you have any further questions?
You can contact us by phone Mo - Fr from 9 am - 5 pm:
+49 30 609 891 44