Advertise & successfully rent out holiday accommodations
The portal for successfully advertising your holiday accommodation
One of our greatest success factors is our range of 116,000 page-1 Google rankings. Anyone looking for vacation accommodations most likely lands with us first!
Advertise at our flat-rate of only EUR10 (plus VAT) per month – no commission, no service charges – and retain 100% of your rental income!
Every year, over 15 million vacationers seek holiday accommodations on one of our 8 portals, generating high occupancy rates in both peak and off seasons.
Launch your rental success
Take just 3 steps to registering your holiday home
Publication in 8 languages
Your advertisement appears on our 8 portals in 8 different languages (DE, EN, FR, PL, IT, ES, NL, HR).
Personal customer service
As a family business, we value giving our hosts and guests personal guidance and individual support.
Our Welcome! magazine offers you many helpful hints, advice and free templates for successful renting.
Clearly outlined graphics depict at a glance the number of visitors to and booking inquiries from your ad.
If you like, you can receive SMS messages for each new guest inquiry. It's free and you'll never miss out on booking opportunities!  
Our occupancy calendar is compatible with many other calendars and can be integrated into your homepage.
Annual advertisement
12-month term
Unlimited inquiries and bookings – no commission

No service charges or booking fees

5% discount when you commit for 24 months
You manage more than 10 properties?
Agencies with numerous customers require an efficient administrative system that's easy to handle. We would be happy to share our technical linkage options and interface partners with you. Give us a call or write us an email.
We honor the trust of, thus far, 16,000 hosts
"One of the best, fairest and most affordable portals with very nice guests. Remarkably easy to use, an excellent presentation and many helpful pointers."
"For 10 years now, we have enjoyed advertising on the portal. The personal contact with guests brings steady bookings each year."
"I am more than satisfied! Navigating the site is clear and simple and updating my page quick and easy. If I have any problems, I can rely on a prompt and very friendly response from the team."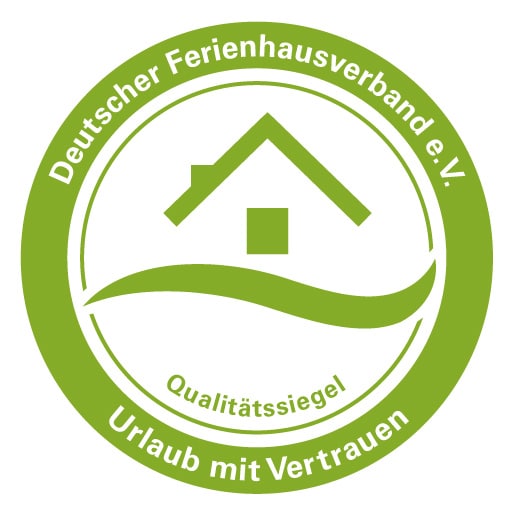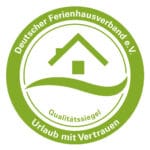 Inspected and certified by the German Association of Holiday Home Providers
Over 500 verified ratings on Trustpilot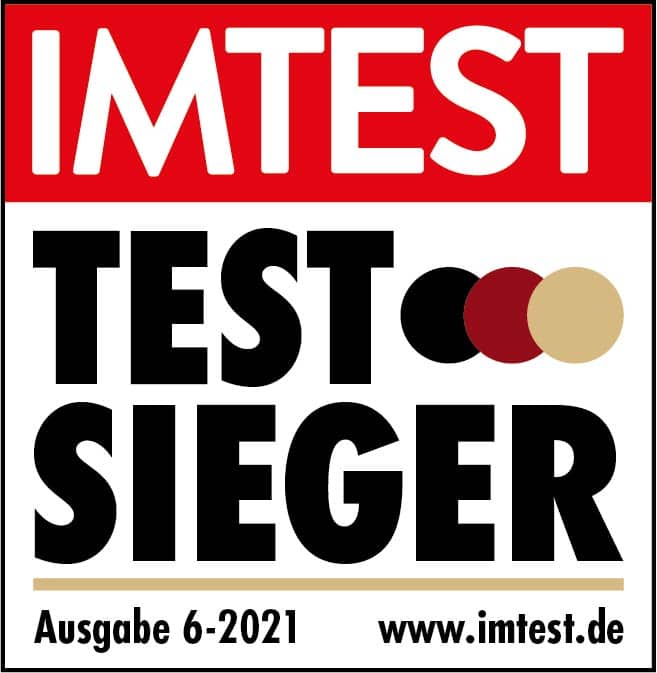 IMTEST winner compared with 10 holiday home portals
FAQs – advertising and renting
How much does an ad cost?
An ad costs EUR10 per month plus VAT. That's it! Neither you nor your guests pay any other fees or service charges.
What if I want to publish several ads?
For the second and each additional ad, you pay EUR8,25 per month, plus VAT. If you have 10 or more accommodations you wish to advertise, we would be happy to make you an individual offer. Call us at 0049 30 609 891 44 or send us an email: support@ferienhausmiete.de.
Do I have to pay a commission?
No. We do not charge commission or service fees, 100 % of your rental income is yours and yours alone!
For how long do I have to commit?
Your advertising term is always one year and expires automatically at the end of that term. If you wish, you can commit for two years and earn a 5% discount. Whatever you decide, your ad is not automatically renewed so it's always your decision.
Does my ad turn up in search machines?
Ferienhausmiete.de is one of the largest German-speaking travel portals and has an outstanding search machine ranking. Thus, we make sure holiday makers find your ad when searching the net.
Advertising and booking processes
What happens after I register?
After you register, you can create your ad, adding pictures and all other required information. Once you're finished creating the ad, we review it (for free) to make sure everything's in order. Then you pay and we publish your ad.
How does booking work at Tourist-paradise.com?
There are two different booking models: the inquiry model and the 24-hour model. Since you communicate directly with your potential guests, both models allow you to decide to whom you rent out your accommodation.
How do I communicate with my potential guests?
That's up to you! You have a choice between telephone contact or email contact. Our secure messenger system allows you to get to know your potential guests in advance. This way you can decide who you would like to welcome to your holiday home.
How do I get my rental income?
Directly from your guests. Tourist-paradise.com is not involved in your payment process, that's between you and your guests.
Does Tourist-paradise.com also take care of my ad's maintenance?
No, our hosts maintain their own ads. But you can rely on our dedicated customer service to help you out at any time.
Successful renting
Get started now and increase your accommodation's occupancy.
We have the right answers for you. Guaranteed!
We are truly happy to help you in all areas of renting and marketing your holiday accommodation.