Our services
Description of property and location

Detailed description texts with integrated location map

30 pictures and floor plans

Can be exchanged for free at any time

Availability calendar

Compatible with many other calendars and can be integrated into your website
Booking enquiries

Contact with your guests by phone or e-mail

Performance statistics

Stats on visitors and enquiries displayed in clear graphics

SMS-Service

Free SMS notification of guest enquiries upon request
Our prices
99 €
79 €
From 10
Adverts
For more than 10 advertisements, we will make you an individual
offer
.
Increase outreach
Advertisement appears directly on your region's landing page
Visibility ahead of all other search results
25 €
per month*
12 for 10 Book 12 months,
Pay for 10 months
* The runtime of an advertisement is 12 months and is NOT automatically renewed.
Prices do not include VAT.
5 % Discount With a term
of 24 months
Our Channel Manager
Thanks to our Channel Management Partners, you can now advertise your holiday accommodation on Ferienhausmiete.de even more easily.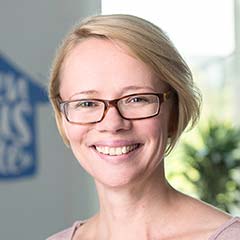 Do you only want to synchronise your availability calendar, or would you like to transfer entire items to our website?
We would be delighted to inform you about our interface partners and the options
for the technical connection.
Integration of rating seals
Ask for a rating seal for your own website. This will show potential guests the number of positive ratings you have received on Ferienhausmiete.de at a glance.
iCal
Synchronisation
We offer you the option to import occupancies via the so-called iCal link to Ferienhausmiete.de or to export them from Ferienhausmiete.de to other calendar systems.
Occupancy times
for your own
website
Integrate the occupancy time calendar as well as the corresponding price calculator into your website, free of charge.
Frequently Asked Questions
Why is tourist-paradise.com the right partner?
Ferienhausmiete.de is one of Europe's largest holiday home websites. With more than 14 million visitors annually and more than 1 million booking enquiries, we are the right partner for you if you want to let your holiday property successfully and without any hassle. Our excellent ranking in the search engines makes it simple.
How much is an ad?
A single advertisement on tourist-paradise.com costs EUR 99.00 per year plus VAT. Each additional ad costs EUR 79.00 per year. Please contact us directly if you have 10 or more advertisements, so we can make you an individual offer. You do not incur any commission, service or booking fees.
By booking a Top Advertisement, you can present your property on your region's landing page. A Top Advert costs an extra EUR 25.00 per month. If you book a Top Advert for 12 months, you pay for just 10 months.
Do I have to pay commission?
No. With us you only pay one low annual fee per advertisement. There is no commission or service fee, so 100% of the rental income goes to you as profit!
How long is the contract period?
The contract period for your advertisement is one year and expires automatically. It is entirely up to you whether you decide to renew your ad. But if you book for 24 months, we'll give you a discount of 5%.
Does my ad also appear in search engines?
Yes, we make sure that your advertisement appears in search engines and is found by holidaymakers. Ferienhausmiete.de is one of Europe's largest travel portals. Our excellent positioning in the search engines also generates enquiries and bookings for you!
How can I improve the ranking of my ad?
The ranking of your advertisement is influenced by how up-to-date and how complete it is. In order to achieve a good ranking, you should pay attention to the following points:
Specify season prices for one year in advance
Keep your availability calendar up to date at all times
Add the maximum number of high resolution pictures
Complete all text boxes with relevant texts
Collect many reviews
All of these points are not only important for internal ranking; they also make your ad more attractive to visitors, which means you'll get more enquiries and above all more bookings.
If you want to improve the ranking of your advertisement, we recommend you to book a Top Advertisement. By booking a Top Advertisement, your property will be directly listed on your region's landing page. A Top Advertisement costs EUR 25.00 per month. If you book a Top Advert for 12 months, you pay only 10 months.
How soon will my ad be published?
Once you have created your advertisement and inserted all your text and pictures, please click on "Place advertisement online now". After entering your invoice address you can order the ad. You will then automatically receive a contract by e-mail. As soon as we have received payment your ad will be checked and published by our Customer Support team.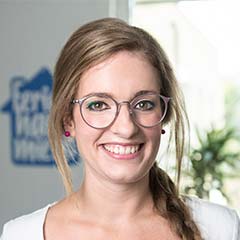 Do you have any further questions?
You can contact us by phone Mo - Fr from 9 am - 5 pm:
+49 30 609 891 44
Register & offer holiday homes
Thanks to the extensive display options on tourist-paradise.com you can present your holiday accommodation the way you want. The site is very user-friendly and you can change your advertisement as you like, when you like. All it takes to register and present your holiday accommodation is a few clicks. Register now free of charge and without obligation. After registration all functions are immediately available for extensive testing. Your ad only goes live when you are satisfied and ready to offer your holiday home. With us you simply pay a low annual fee for your ad. There are no service or booking fees and no commission. That means you get all of the rental income, so you can rent out your property even more successfully and even more profitably!